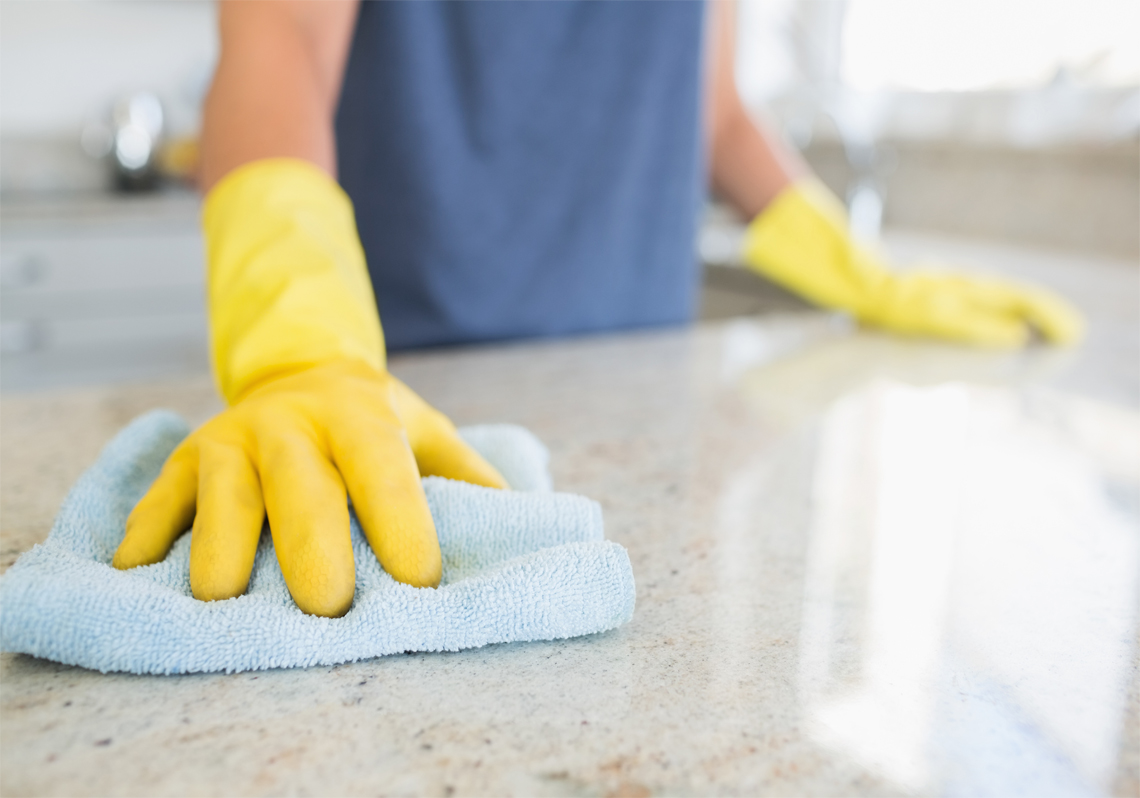 Life is busy, and sometimes, even the most basic chores can just keep getting put on the back burner. This can quickly create issues such as sinks full of of dirty dishes, muddy floors, smudged windows, unpleasant smells, and more. You don't have to live in chaos or spend all of your free time dusting, scrubbing, washing, and sweeping—the team at Greenwich Maids, LLC, makes it easy to keep your home fresh and inviting. We're a full-service team of house cleaners serving  Greenwich and surrounding communities, such as Riverside, Fairfield, and Westport. Our trustworthy maid service can help rescue you from never-ending housework and keep your home presentable at all times. Call today, and then sit back and relax while our professional maid service eliminates dirt and dust, and makes every room of your home shine!
Customized Maid Service
Our experienced, qualified housekeepers can work wonders on your home, whether you're interested in general, routine cleaning or would prefer our maid cleaning service to concentrate our efforts on specific areas of concern. Although Greenwich Maids, LLC, creates custom cleaning plans for each customer, we've listed a few of our most common cleaning tasks below to give you an idea of the wide range of options available from our professional maid service:
Living rooms and bedrooms
Dust furniture, shelves, baseboards, ceiling fans, and vents
Dust knickknacks, picture frames, lamps, and accessories
Vacuum carpet and staircases
Vacuum furniture, including under cushions
Polish furniture and wooden surfaces
Sweep and mop tile, hardwood, and vinyl
Empty trash
Deodorize and add air fresheners
Remove cobwebs
Clean doors
Change linens and make beds
Laundry services
Pick up and straighten rooms
Bathrooms
Clean and sanitize showers, tubs, sinks, and toilets
Remove mildew stains
Wipe and sanitize vanities, cabinets, and counters
Clean mirrors
Sweep and mop floor
Kitchen
Wash cabinet fronts
Wipe and sanitize countertops, backsplash, and sink
Organize pantry
Wash or dust table and chairs
Clean appliances 
Sweep and mop floor
Empty trash
Unlike some maid cleaning service providers, Greenwich Maids, LLC, is fully licensed, bonded, and insured. Additionally, all members of our maid service team undergo a thorough background check before joining our ranks. We bring you the peace of mind of a professional company that's fully qualified and insured for your protection.
Some house cleaning services only offer a limited number of options, but there are no such restrictions when you choose Greenwich Maid, LLC, for your house maid services. Instead of confining you to a few narrow packages, our maid services are fully customizable. So no matter what your specific requirements, we can make certain you're getting just the house maid services that are right for you. We offer weekly, bi-weekly, monthly, and one-time cleaning schedules, and we're available to come to your home at the time that is most convenient for you.
Your Greenwich Maids, LLC, house cleaner will start by evaluating your home, collaborating with you to generate a cleaning plan outline tailored to suit your particular cleaning needs. This helps us bring you the most efficient service, along with the personal touch that makes all the difference. Don't settle for one-size-fits-all housekeeping cleaners. Greenwich Maids, LLC, is your source for top-quality house or apartment maid service that will leave you completely satisfied.
Green Maid Cleaning Service
At Greenwich Maids, LLC, we have access to a variety of green cleaning products that are safe and effective. Homeowners who are not interested in having chemicals used in their home can request that we use green products, instead. The green cleaning services offered by Greenwich Maids, LLC, leave no toxic residues and are a healthy option for many families, especially those with children and pets. It is also a great favor to the environment. Get the deep-down clean you deserve with green cleaning from Greenwich Maids, LLC!
At Greenwich Maids, LLC, we're committed to helping you keep your entire home clean and beautiful, and our huge range of services ensures that every area of your house looks its best. For more information on how our house maid services company can keep your property shining, contact us by phone or email.